Pig Beach (also called Pig Island or Big Major Cay) is an uninhabited island in the Bahamas. Uninhabited by humans, at least. As soon as you're near this tropical paradise, the locals will greet you with grunts. Yes, you read right. Around Pig Beach you don't swim with fish, but with pigs.
How did the pigs end up on Pig Beach?
It's a mystery where exactly the swimming pigs of Pig Beach originate. Although there are several legends that may provide an explanation. For example, the legend goes that the pigs were washed ashore during a shipwreck. Then there's a story about hungry pirates who forgot to eat their meal.
The most credible statement comes from a man named Wayde Nixon. He claims to have brought the pigs to the island at the end of the '90s to start a sustainable food supply. Nixon said he did it out of fear of the millennium bug.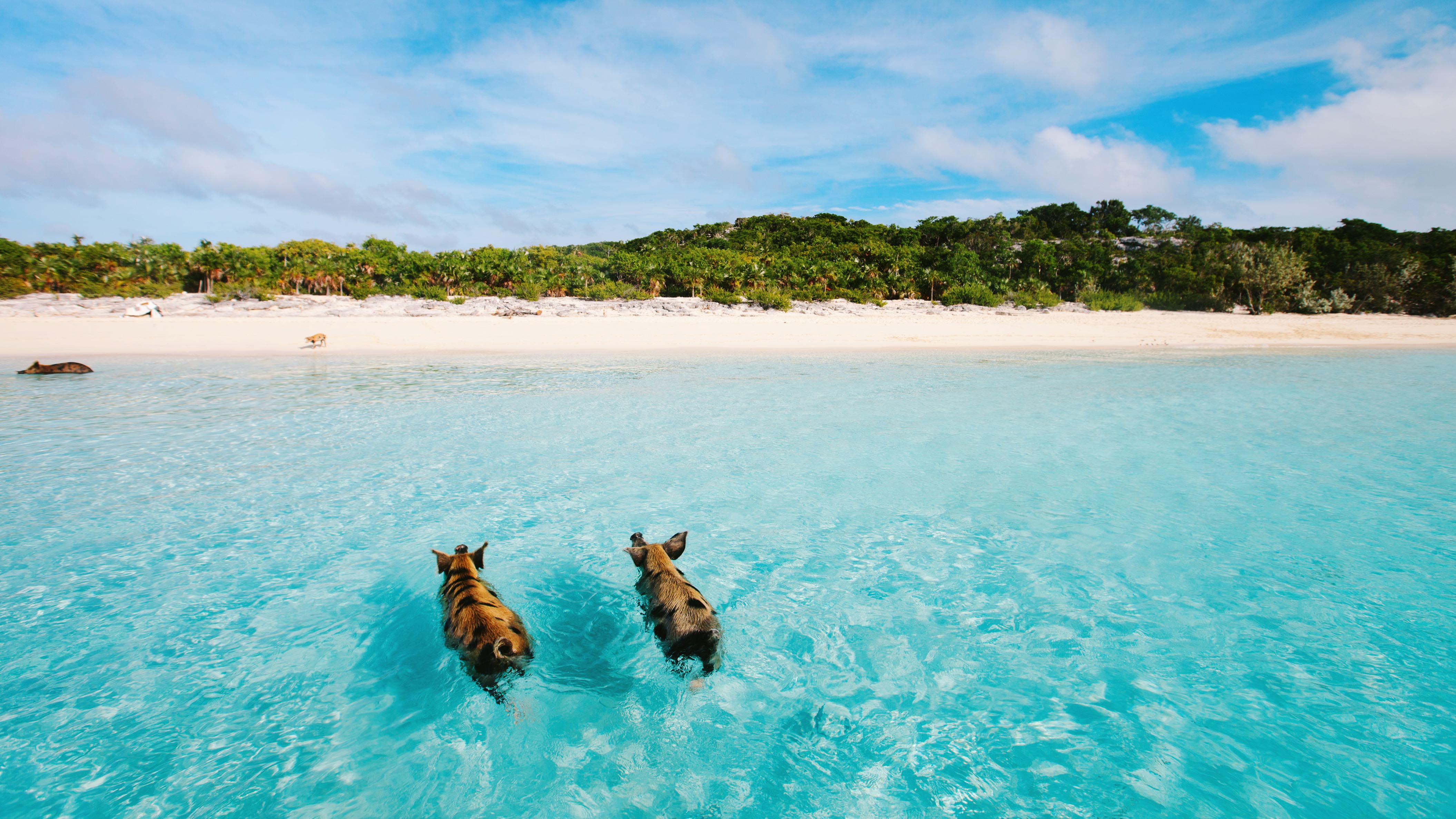 Can you feed the pigs?
Most tourists feed the pigs on and around Pig Island. You'd say it wouldn't hurt because pigs are known for their "gourmet" lifestyle.
However, we think it's wiser not to feed the grunting locals. Seven pigs died in 2017, probably due to tourist activities. They were apparently fed alcohol and other harmful foods.
After an autopsy, the cause of death turned out to be a little more complicated. It seems that the pigs had large quantities of sand in their stomachs. The meals which they were fed were mainly eaten in the surf, while the pigs originally ate in the woods. It seems that their natural freshwater source also dried up.
Our advice is that you should, at most, feed the pigs clean drinking water and make sure they don't ingest any sand in the process.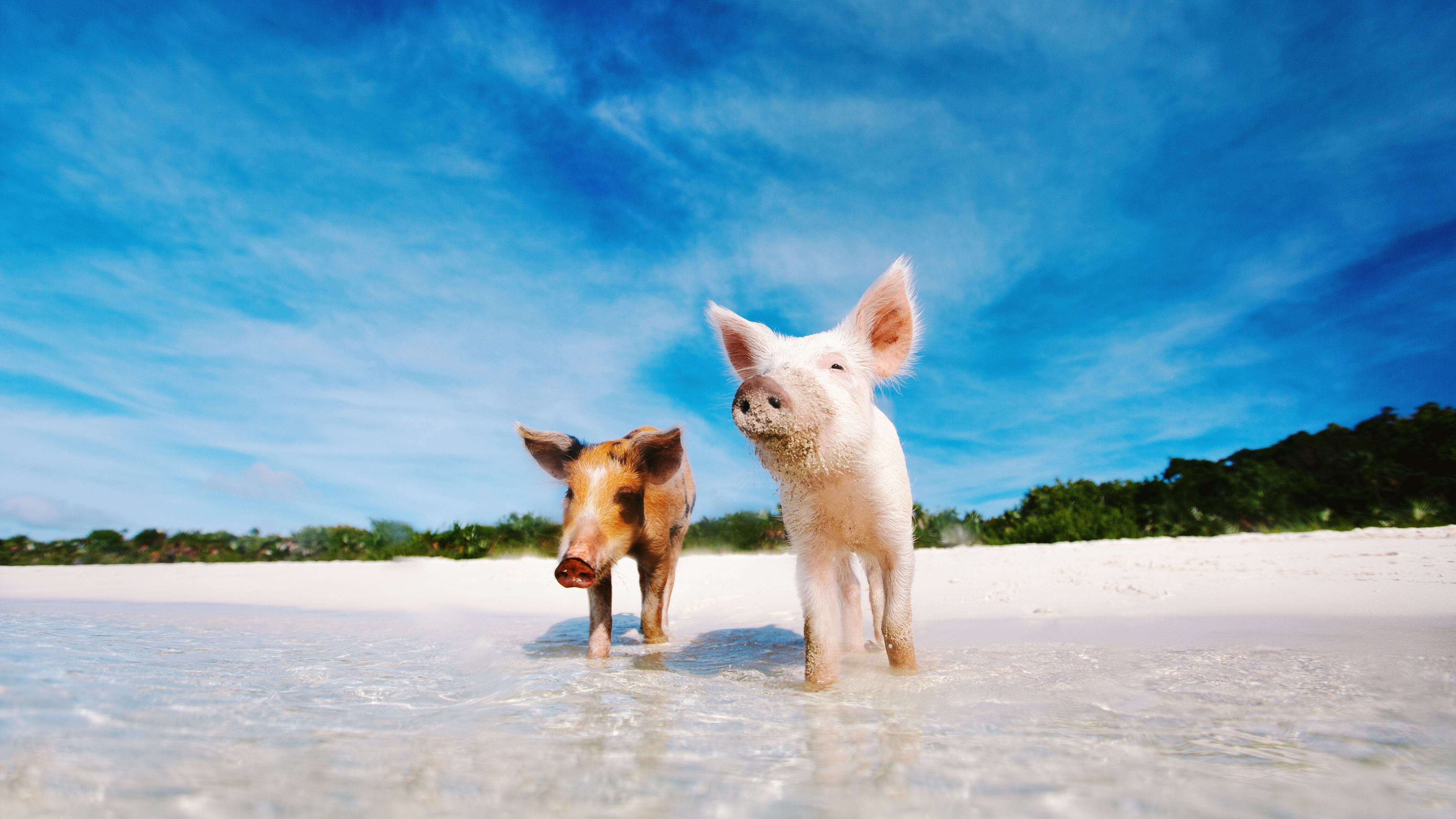 How do you get to Pig Beach?
The only way to get to Pig Island is by boat. From the capital Nassau, it takes about 2 hours by speedboat. You can rent a boat at Nassau or book an organized tour to Pig Beach. This trip seems expensive. However, it includes lunch and four other beautiful places form part of the tour.
You don't feel like sitting on open water for 4 hours? Then pull out your wallet and fly to Staniel Cay Airport (MYES). This can be done from several airports in Florida, but it's quite expensive. You'll be close to the swimming pigs. From the island of Staniel Cay, it is a comfortable fifteen-minute boat ride to Pig Beach. You can spend the night in EMBRACE Resort on Staniel Cay.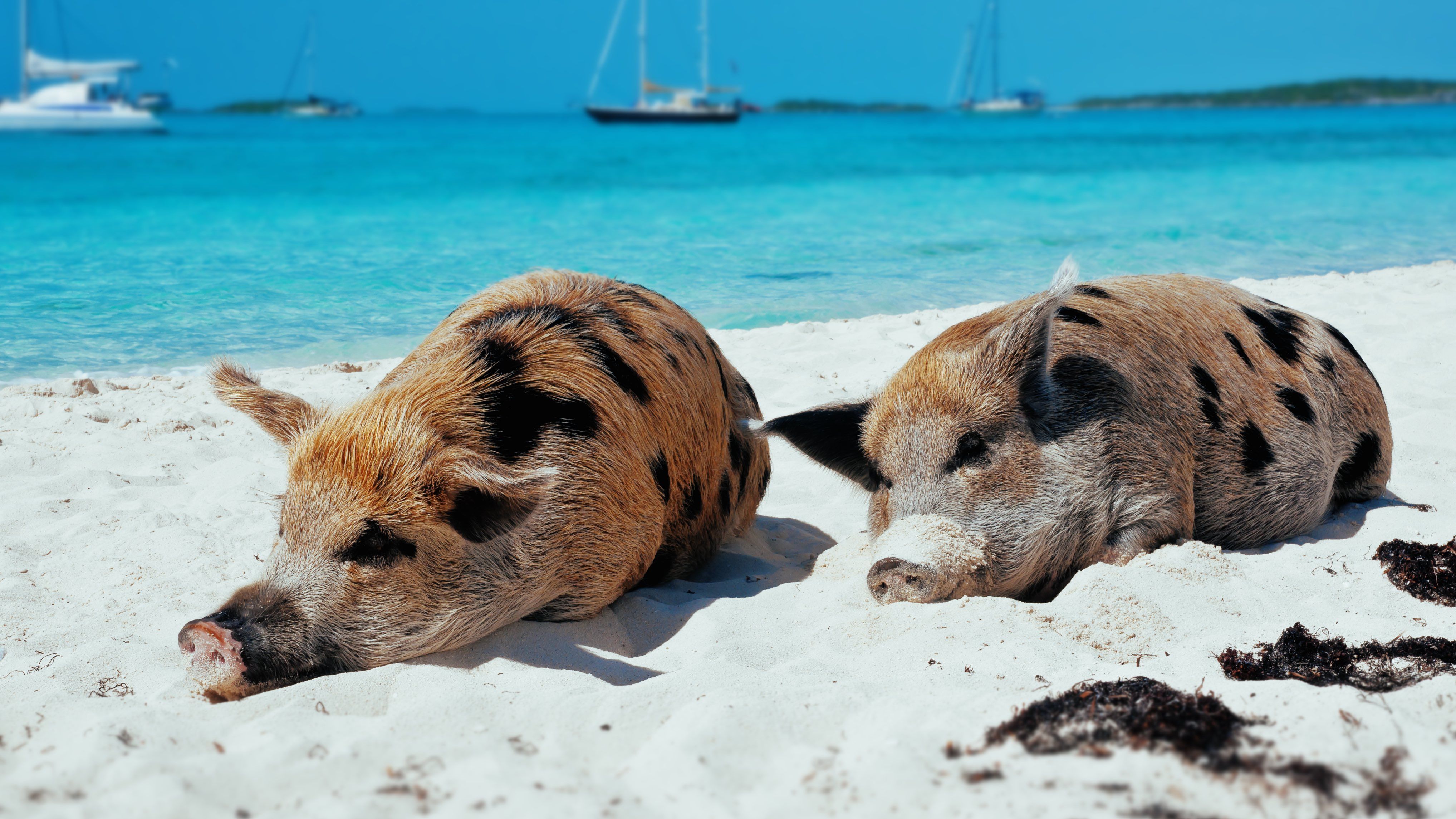 When is the best time to visit Pig Island?
Although Pig Island is quite difficult to reach, tourist boats moor there all day long, starting at about 9 in the morning. After sunset, the tourists leave. The pigs then rest in the surf with full bellies. There is, therefore, little chance of seeing the islanders swimming at the end of the day.
If you have the luxury of determining your own departure time (for example because you are relaxing on nearby Staniel Cay), visit the little pigs early in the morning.
You can visit Pig Island all year round. Please note that the rainy season lasts from May to November. Hurricanes are most likely to occur between July and September. Don't worry about the pigs. They're usually protected by a local water-sport company during dangerous storms.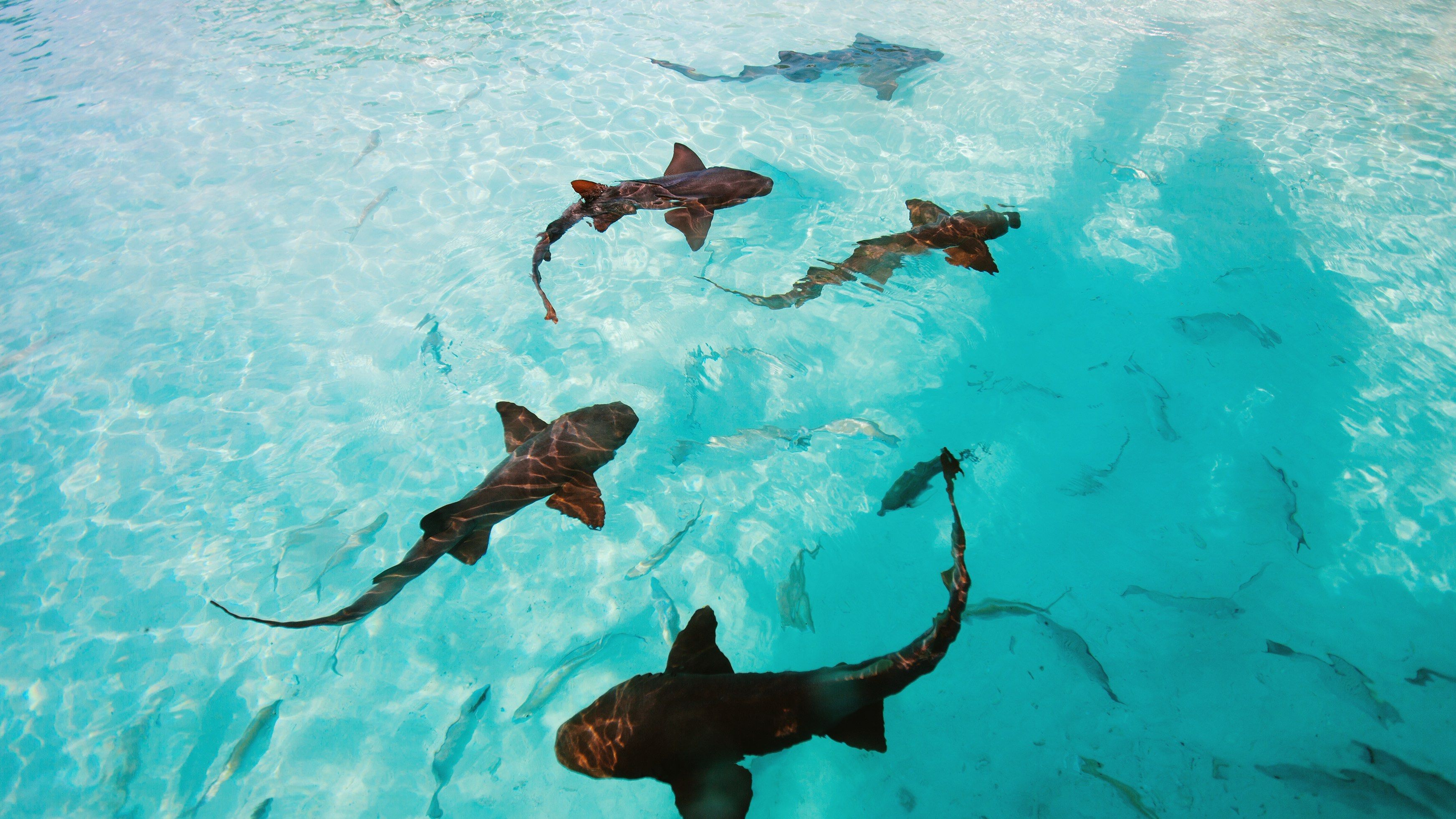 Is there anything else to do there?
Around Pig Island, you'll be able to see many more special animals. You'll spot iguanas on Bitter Guana Cay and you can swim with Nurse sharks in Compass Cay. These islands are on the boat tour itinerary from Nassau.
If you're really lucky, you may even see Johnny Depp sunning himself on a white sandy beach along the way. The actor has a private island in the Bahamas and it's located on this route. Depp probably bought the island after filming Pirates of the Caribbean, which was partly filmed in the Bahamas.
It's really loads of fun. Of course, the swimming pigs remain the real stars.